MAMMUT RECEIVES SUSTAINABILITY AWARD
Press release | The circular economy project "Close the Loop" is once again the award winner
July 19, 2021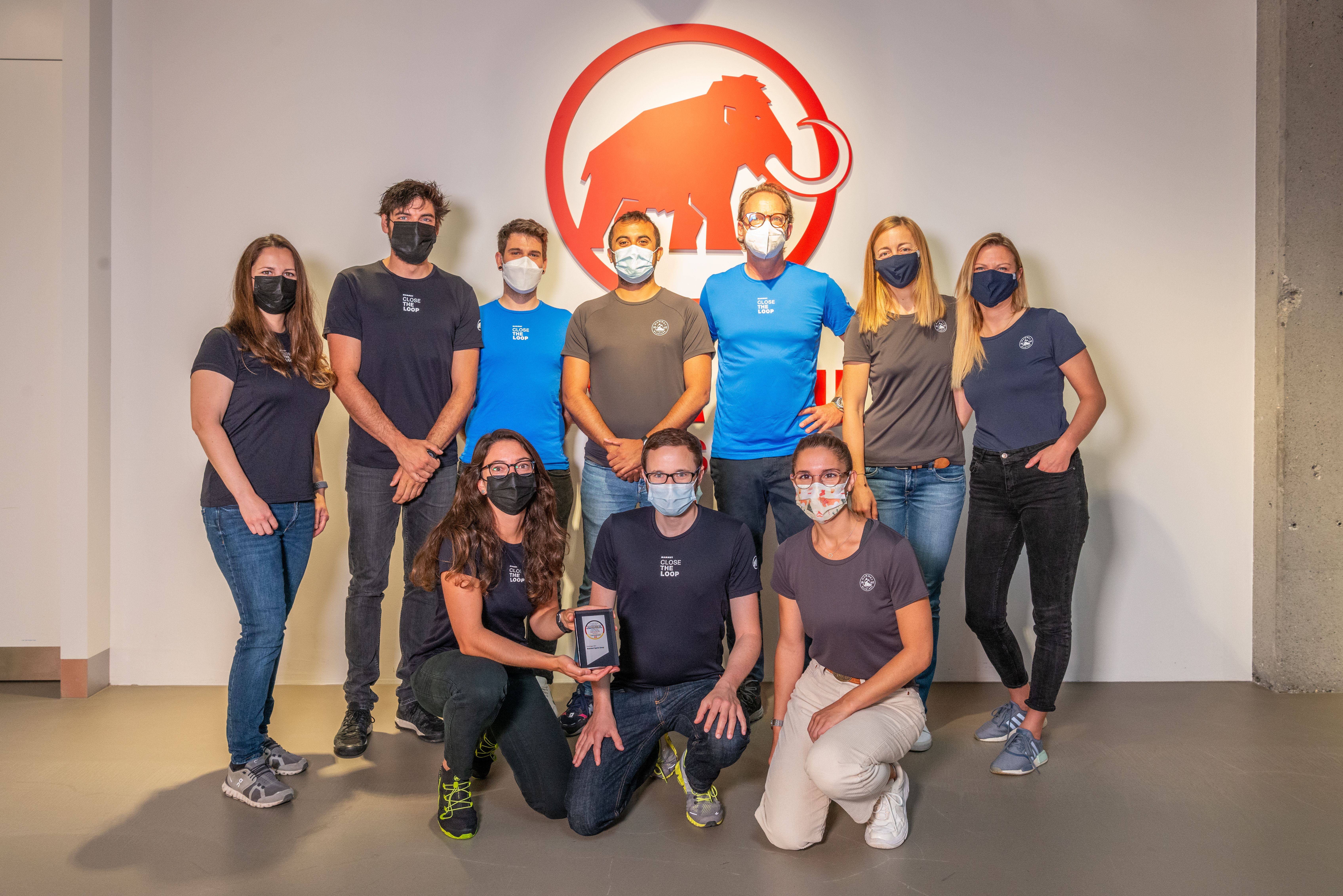 07-19-2021 – Mammut is honored with the "German Sustainability Project Award 2021". The circular economy project "Close the Loop" is the prize winner in the "Process - Recycling" category. With this innovative project, the Swiss outdoor company, in collaboration with Protect our Winters Switzerland (POW), is helping to make mountain sports even more sustainable. Discarded climbing ropes are collected, recycled, and given a new life as t-shirts – closing the loop. Following the ISPO Award Winner 2021, Mammut's circular economy project has already been honored for a second time, making it representative of the Swiss premium brand's many years of successful efforts around sustainability.
Ropes are firmly anchored in Mammut's DNA and account for 13 % of Mammut's global carbon footprint. This realization has triggered a fundamental rethink. Mammut combines innovation and sustainability in mountain sports by recycling ropes that are no longer used, thereby using resources more sparingly and reducing CO2 emissions. Thanks to this environmentally friendly recycling method, raw materials are re-used so that a product's linear life cycle becomes a cycle.
The "Close the Loop" circular economy project receives the "German Sustainability Project Award 2021" in the "Process - Recycling" category. The award is given for special commitment regarding sustainable projects and is a valuable confirmation of Mammut's future-oriented and responsible actions.
The "Close the Loop" project clearly shows that circular economy concepts can also be implemented in the outdoor industry. Compared to conventionally made t-shirts, the Close the Loop t-shirt has saved 67 percent of CO2 emissions – extrapolating to date, the project has saved 5.41 tons of CO2. With the upcoming global roll-out of the original pilot project, Mammut is committed to pioneering far-reaching changes in how the outdoor industry thinks and acts. Alice Martin, Corporate Responsibility Manager and Project Lead of "Close the Loop" sums up: "We are extremely pleased to be honored with the 'German Award for Sustainability Projects 2021'. It confirms to us once again that we are on the right track. A motivational moment that unites us and spurs us on to continue investing in projects like this in the future.We aim to engage and inspire our partners and our community – working together to enable responsible mountain sports."