MAMMUT SIGNS AGREEMENT WITH CLIMEWORKS
Press Release | By signing a carbon dioxide removal (CDR) agreement with Climeworks on January 2, 2023 to remove a portion of its CO2 emissions directly from the atmosphere using direct air capture technology, Mammut is taking a significant step towards reaching its goal of being net zero by 2050. Mammut is the first company from the outdoor sector to conclude an agreement with Climeworks, making the Swiss company a pioneer and positioning it on the front line in the fight against climate change.
February 7, 2023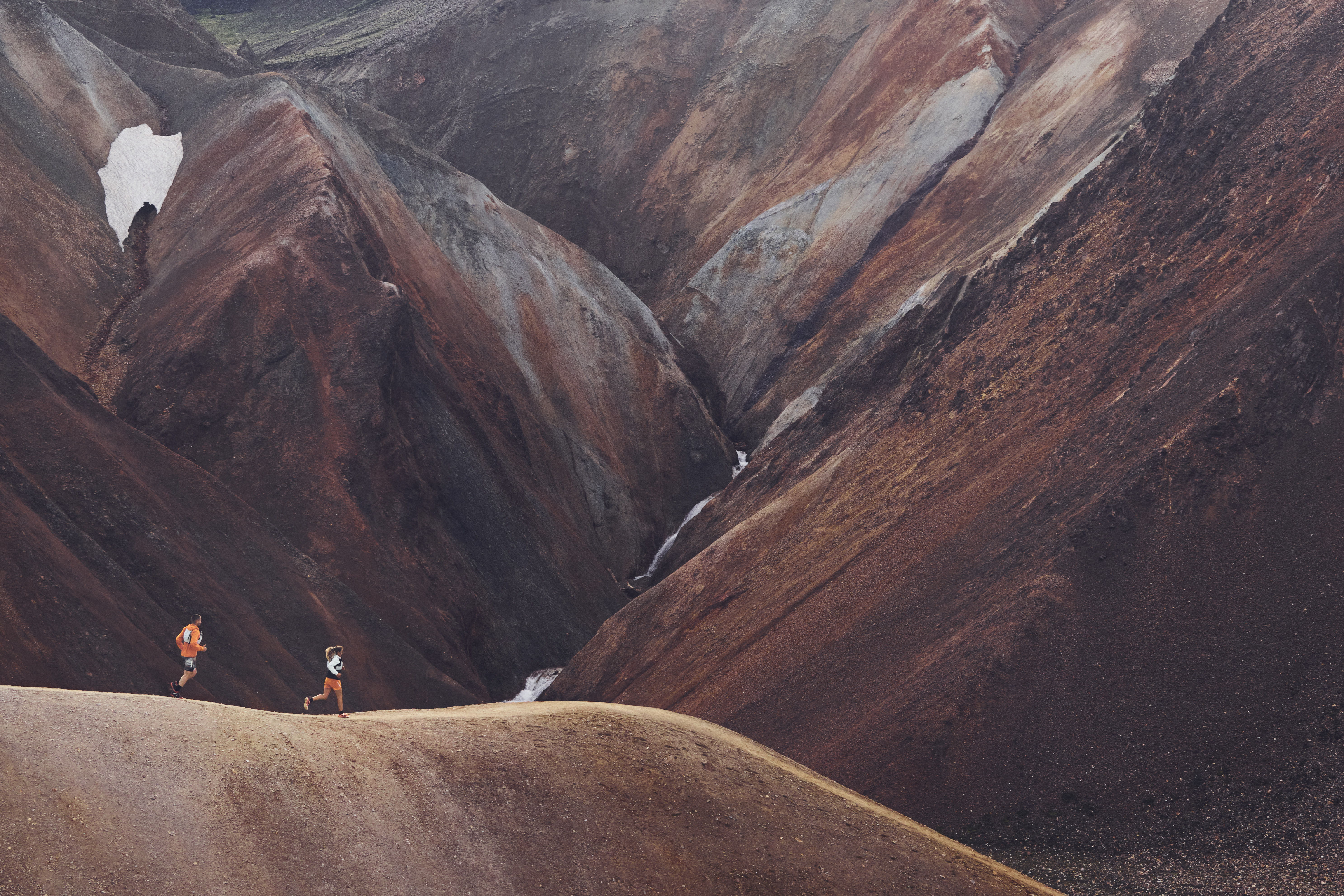 Climeworks is an innovative Swiss enterprise, a pioneer and driving force in the technology sector for removing carbon dioxide from the atmosphere. The company has operations in Iceland, among other sites, where Europe's largest and most spectacular glaciers are melting in record time. Using direct air capture technology, Climeworks removes CO2 directly from the atmosphere, which can then be stored deep underground in Iceland's unique basaltic rock formations – ideal conditions for safe and permanent storage.
Remove the Rest
True to its climate strategy, "Do our best, remove the rest", Mammut focuses on tangible, progressive climate measures and quantifiable solutions to remove carbon dioxide. In Climeworks, Mammut has found a competent partner to implement this strategy. Signing this agreement with Climeworks means Mammut has committed to a quantity of 200 tonnes of carbon dioxide removal (CDR) over the multi-year period of the agreement. This and other partnerships take Mammut one step closer to achieving its goal of net zero by 2050 latest.
Adrian Huber, Head of Corporate Responsibility, said: "At Mammut, our climate strategy is focused on reducing our CO2 emissions along our value chain ("Do our best"). Therefore, we are committed to using sustainable materials, renewable energy, supply chain change and circular business models. Teaming up with partners like Climeworks is an important part of our overall climate strategy and supports us in removing the remaining emissions ("Remove the rest")."
Combatting climate change together
This long-term cooperation between Mammut and Climeworks starts in 2023. Climeworks and other partners will remove CO2 in Mammut's name over the coming years, resulting in 100 % decarbonized products. Mammut's Trail Running collection will be the first of this kind in spring 2023. In the future, Mammut will use the "Carbon removed" label on corresponding products to aid customers in making conscientious and sustainable decisions. ​
Innovative technologies, such as Climeworks' are essential to continue being able to climb glaciated mountains. Mammut is committed to protecting the mountains at the brand's core, and combining forces is the only way to combat climate change.
Direct air capture in brief
Climeworks developed a direct air capture technology to remove CO2 from the atmosphere. Climeworks' direct air capture facilities draw air into collector containers, where CO2 is captured on a highly selective filter material. Once the filter is saturated, the containers are closed and heated to around 100°C, which releases the CO2. The air-captured CO2 can then be stored permanently. In Iceland, where Climeworks operates the world's first and only commercial direct air capture and storage facility, called Orca, the air-captured CO2 is mixed with water and stored deep underground by Climeworks' storage partner Carbfix. Through an accelerated natural process, the CO2 mineralises and turns into solid carbonate minerals. In this solid state the CO2 is stored safely and permanently for thousands of years. Climeworks' direct air capture and storage solution helps to fight global warming by returning CO2 back to where it came from. It is one of the most scalable and permanent methods to remove CO2, powered exclusively by renewable energy.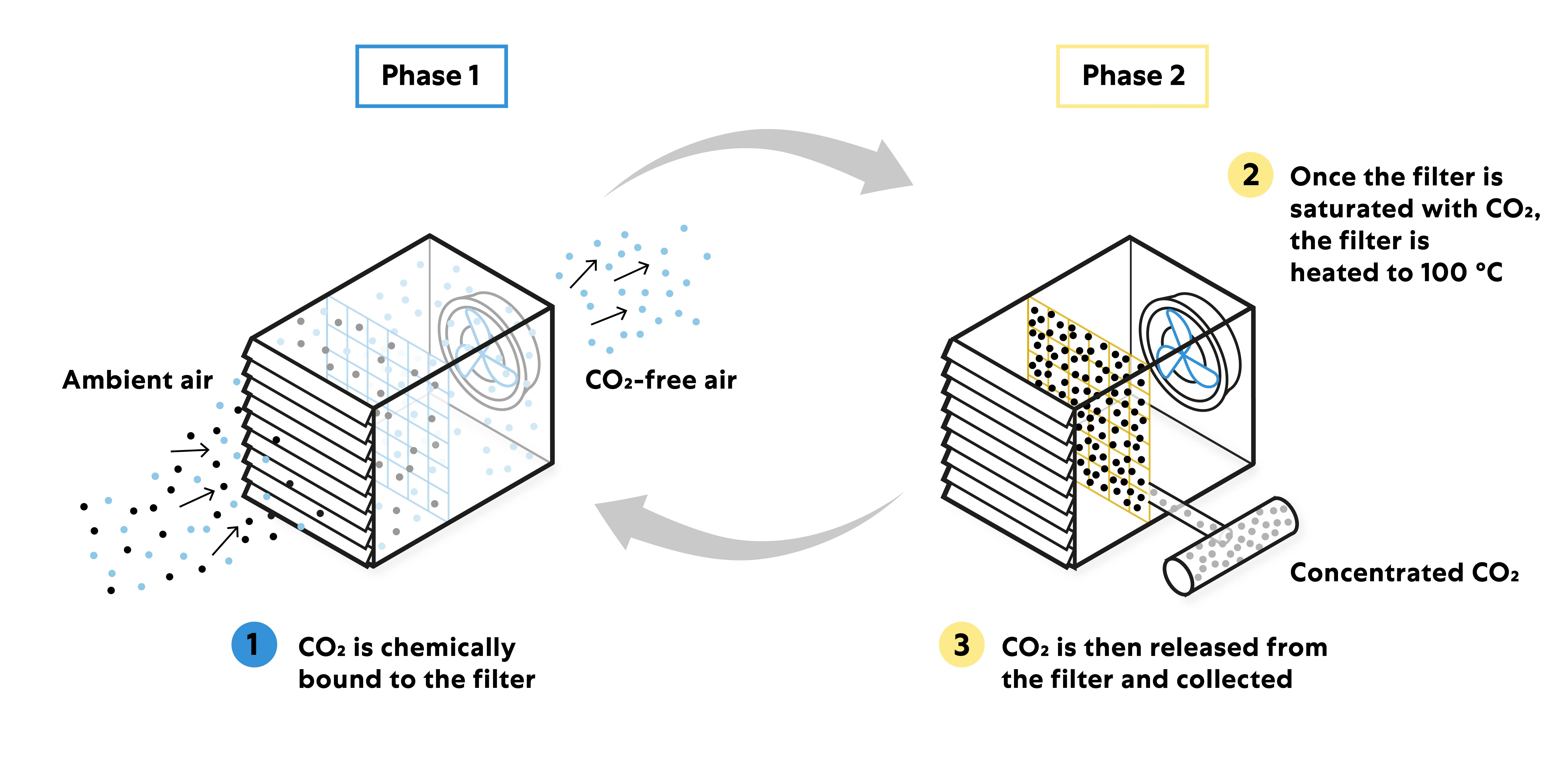 You can find out more about Mammut's sustainability activities and read the Responsibility Report 2021 on the website.
Responsibility | Mammut Online Shop
We are moved by mountains - and we strive to take responsibility for them. Accelerated by human impact, our environment is threatened by climate change. As mountain enthusiasts, we see these changes in real time. They inspire us to act now and become net zero by 2050 at the latest.
www.mammut.com
---
Press Release Climeworks.pdf
PDF - 430 Kb
Download