THE ULTIMATE PEAK
Press release | Climbing campaign "ReachYourPeak" with the new Mammut Pro Climbing Team
June 11, 2021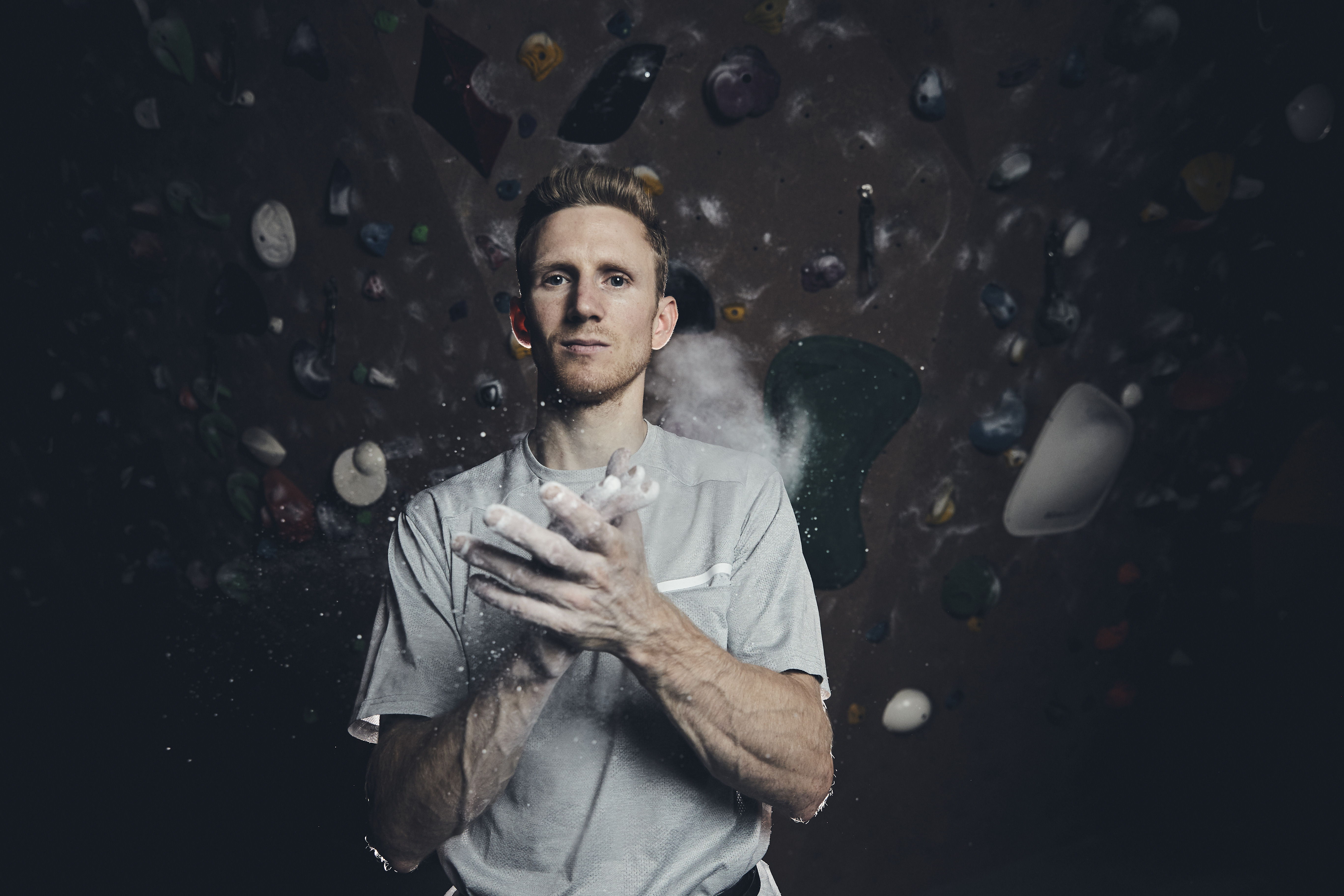 Even if the aspirations are different, motivation remains the same: to get one step closer to your personal climbing goal, grip by grip. With this summer's ReachYourPeak climbing campaign, Mammut is making an inspiring climbing dream come true – regardless of how big it is. The face of the campaign is Mammut Pro Climbing Team athlete Jakob Schubert, who in August aims to make his dream of winning the first gold medal at the Olympic Games in Tokyo come true. The newcomers to the Mammut Pro Climbing Team, Katherine Choong and Madeleine Cope are also pursuing ambitious goals and pushing their boundaries.
ReachYourPeak – Mammut makes a climbing dream possible
All climbing enthusiasts dream of new heights, exciting projects, and that one peak they want to climb. Originally founded almost 160 years ago as a rope manufacturing business, climbing has always been in Mammut's DNA. With its ReachYourPeak Campaign, Mammut makes it possible for one climber with a very personal story to fulfill the climbing dream. Transport to the destination, all the essential gear, necessary support from climbing experts, and accompaniment by a camera team – all included.
The campaign runs from June 11 to July 4, 2021. All climbing advocates are invited to describe their own personal dream on the campaign page with the intent to have that dream become a reality. Pros and novices alike all have their own peak they want to reach. Behind every aspiration is a story that has the potential to be told, regardless of performance. For example, the same holds true for Mammut Pro Team athlete Nadine Wallner, who celebrates most of her successes in skiing and yet pursues a goal as a passionate climber. Climbing not only helps her stay in shape but is also a source of inspiration for her skiing adventures. Nadine's ultimate project? The "London Wall" – a classic trad climbing route in the quarry at Millstone Edge. It is one of the most classic crack-climbing routes in England. Many have attempted it, but few have achieved equal success. Among them – the Mammut Pro Climbing Team athletes.
Mammut Pro Climbing Team 2021
Jakob Schubert is the face of the ReachYourPeak campaign and has been in the Mammut Pro Climbing Team for over 10 years. The 30-year-old Austrian started climbing at the age of 12. Just three years later, he wins the national championship in his age group. Since then, he has had one success after another. At the 2018 Climbing World Championships in his hometown of Innsbruck, he became a double world champion with victories in lead climbing and in the combination discipline. His next big project? To become the first Olympic gold medalist in climbing.
The two new additions to the Mammut Pro Climbing Team, Katherine Choong and Madeleine Cope provide a breath of fresh air and a large portion of female power. Swiss-born Katherine Choong soon realized after her law studies that her one great love was climbing the crag. That's why she decided to turn her back on her career and focus on her passion – climbing.
«Climbing showed me that nothing is impossible and that you should follow your dreams»
says the 29-year-old. She was the first Swiss woman to climb a 9a. Like Mammut, Katherine is actively engaged with the Non-Profit Organization ClimbAID, focusing on imparting the joy of climbing to refugees within the framework of humanitarian projects. ​
Another recent powerhouse to join the Pro Climbing Team is 28-year-old British climber Madeleine Cope. She is one of the few female climbers who has climbed the "Prinzip Hoffnung" trad route. Her great passion is rock climbing. Maddy loves to inspire climbing in nature to those around her.
«Be present, playful, and curious»
is Maddy's mantra. Her open mindset and determination to succeed will be an asset to Mammut's Climbing Team. Fascinated by the unknown and new, Madeleine's big dream is the first ascent of a steep, long wall.
---
3 questions to the Mammut Pro Climbing Team
JAKOB SCHUBERT
What fascinates you about climbing?
​Climbing is so diverse; it never gets boring. And it's just a lot of fun to try a boulder problem or route together with friends, pushing each other and learning from each other.
What's driving you?
​Climbing is a very complex sport. I feel like I can still get better, maybe not physically but I can climb smarter, improve that way. That's what makes it so exciting.
What is your biggest dream?
​I have many: I want to climb even harder routes, I love adventure and want to travel to more amazing rock-climbing areas, and I want to become the first Olympic climbing gold medalist.
---
KATHERINE CHOONG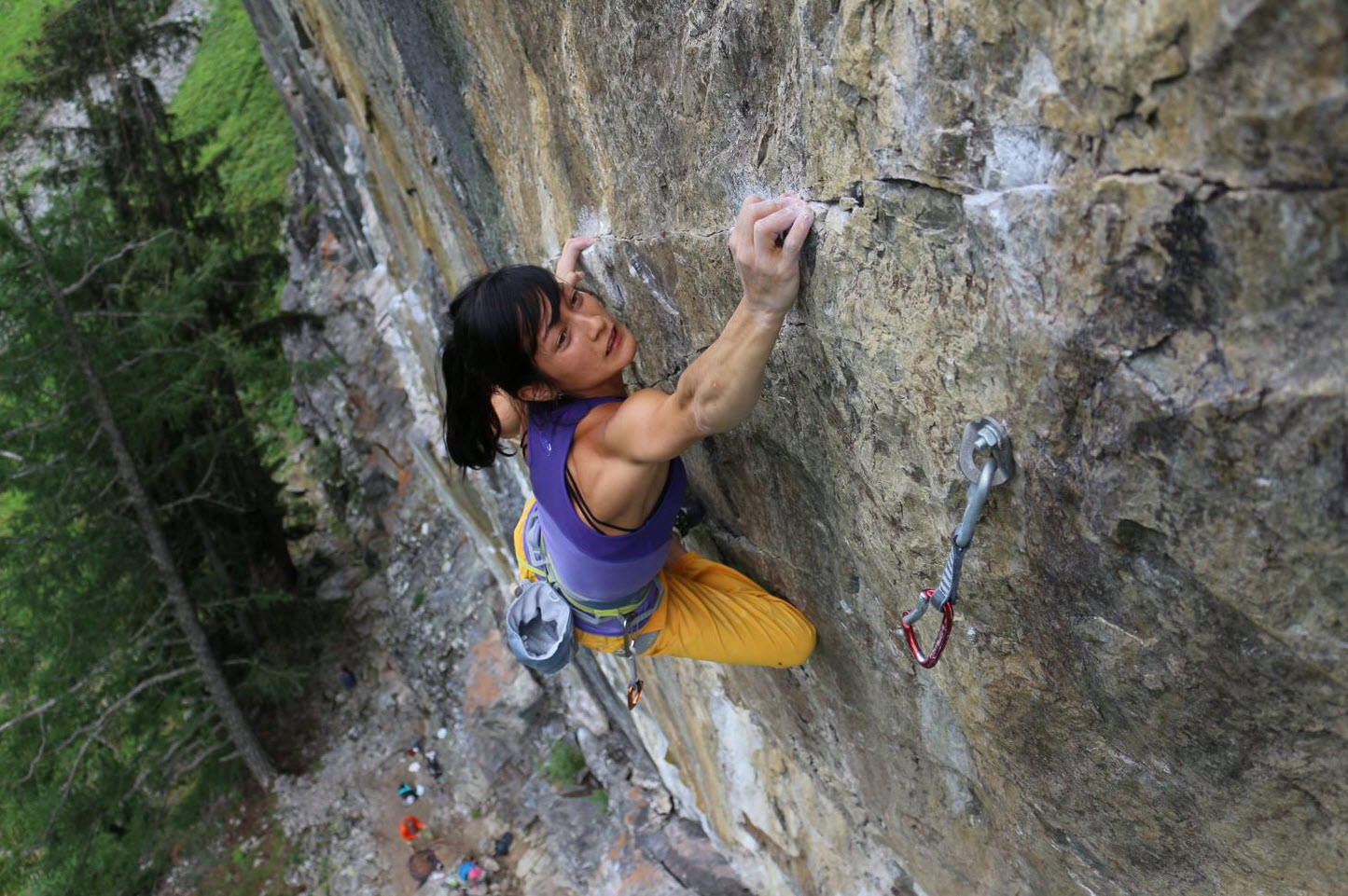 What fascinates you about climbing?
​Climbing is a passion that brings people together, that can be shared with a large community of people, regardless of their level. I like to share my adventures and also be inspired by those of others.
What's driving you?
​What motivates me is to try to surpass my limits. Goals are my driving force, always higher, always harder. I enjoy the success, but what is more interesting is the process, the approach, the path to get there: being able to find unimaginable resources, finding solutions to complex problems dictated by the rock and continuing to believe when nothing else seems possible. To feel your body in perfect osmosis with your mind to accomplish things you never thought you were capable of.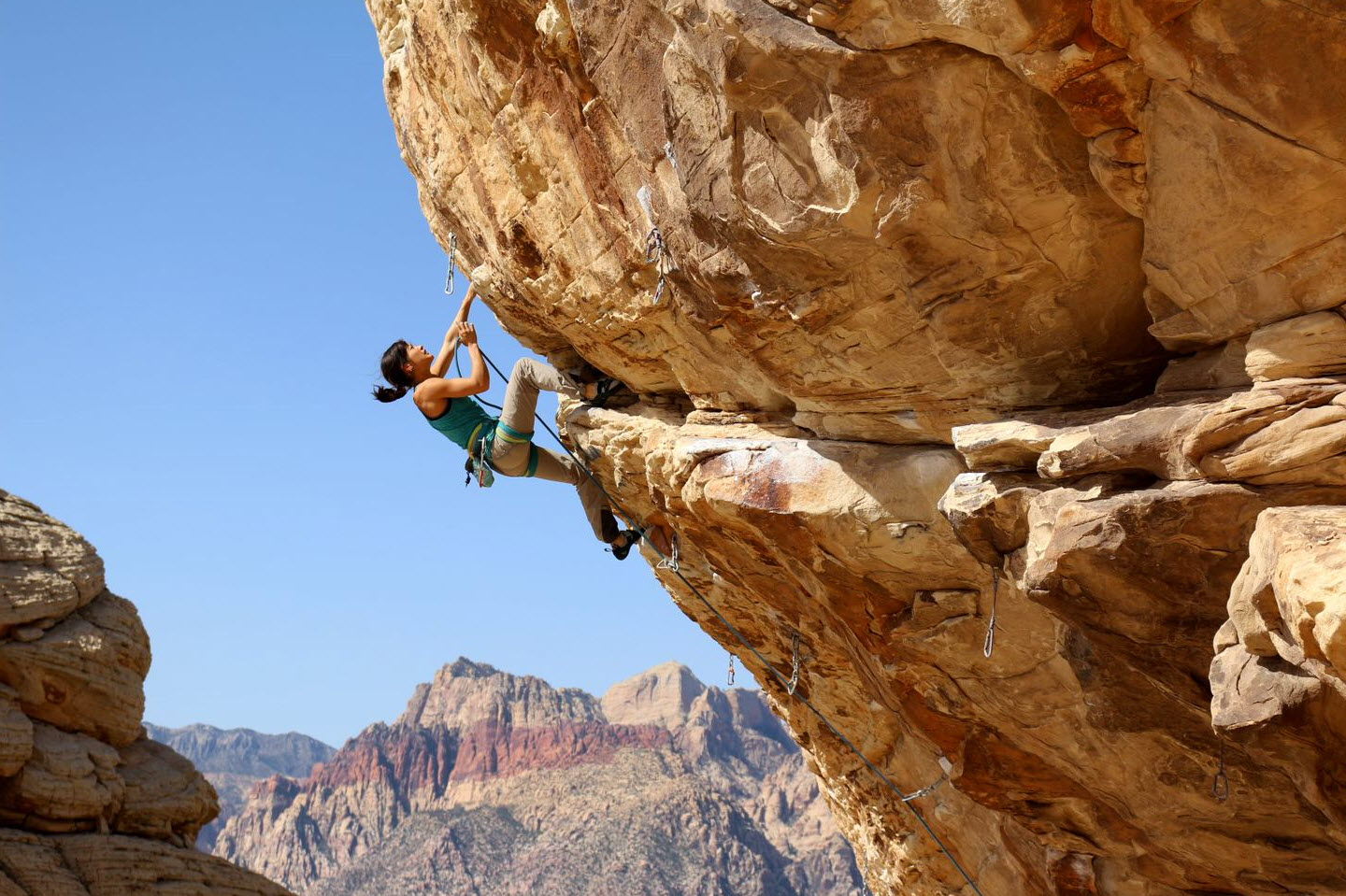 What is your biggest dream?
​Climbing has many different facets and my wish is to continue to have fun in all of them. I have dreams of medals in world championships, because I love the fact that I have to perform at a precise moment, in a precise route, no matter the circumstances, feeling the adrenaline and the positive atmosphere of the public pushing me higher and higher. But I also dream of one day climbing Digital Crack, the highest 8a in Europe located in the magnificent setting of the Aiguilles du Midi in Chamonix. Every time I climb and clip a belay after a great effort, I feel full of joy, happiness, I feel like I belong here, I feel like I find the meaning of my life. And my dream is that this feeling stays forever.
---
MADELEINE COPE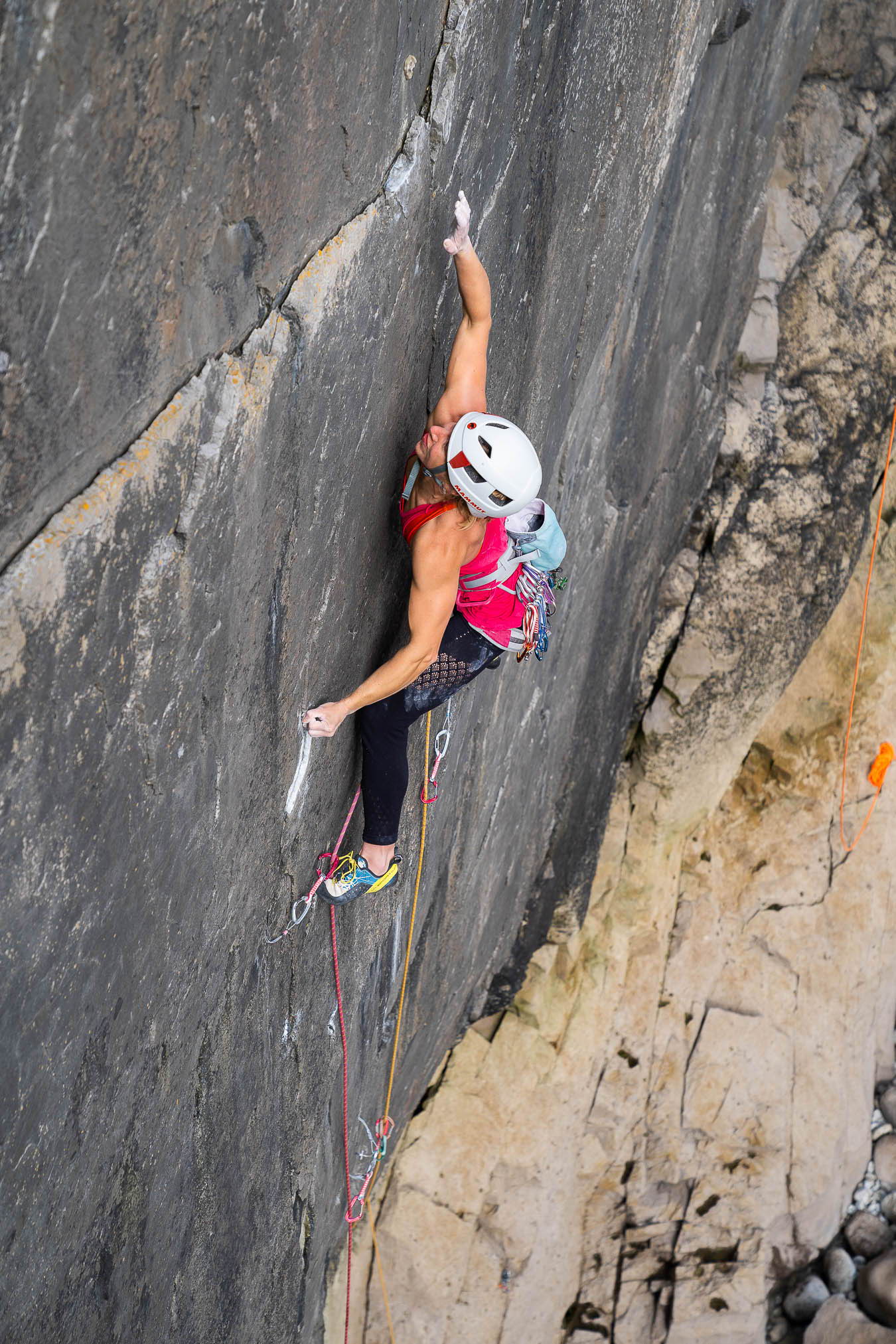 What has climbing taught you?
​Climbing has taught me to be humble, to approach new things with an
​open mind, and not be afraid of a challenge.
What's driving you?
​I am driven by new experiences. This is both to climb in new places, but also to push
​myself in new ways. 
What is your biggest dream?
​My biggest dream in climbing is to put up a big wall first ascent! I love the feeling of
​being a small speck on a big rock face. I enjoyed the unknown elements of first
​ascents, so it is my dream to bring these together.
---
PRESS RELEASE & ADDITIONAL DOCUMENTS FOR DOWNLOAD
Press Release – ReachYourPeak Challenge
PDF - 139 Kb
Download
ReachYourPeak – 3 Questions to Jakob Schubert
PDF - 85 Kb
Download
ReachYourPeak – 3 Questions to Katherine Choong
PDF - 138 Kb
Download
ReachYourPeak – 3 Questions to Madeleine Cope
PDF - 138 Kb
Download